Empire Dismantlement Corp. prides itself in pursuing a wide variety of demolition projects on the East Coast. From large University demolition projects to the "fast track" situations such as the Seneca Nation of Indians Casino Redevelopment in Niagara Falls, NY — Empire addresses and satisfies each client's needs.
Demolition and Dismantlement
With a vast array of experience, Empire Dismantlement Corp. can successfully complete a multitude of demolition and dismantlement projects including but not limited to, razing of plant facilities, municipal buildings, bridges, and production related industrial structures. Since most of our clients face fierce competition within their own industries, it makes it difficult to shut down production operations so that removal or selective demolition can occur. We offer highly diversified and state-of-art demolition methods to ensure that our cost effective, on-time projects are accomplished with a professional, experienced and well managed organization.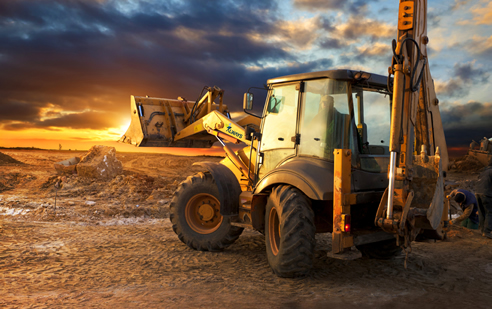 Demolition and Dismantlement division can provide:
Commercial and Industrial "Strip-outs".
Conventional Demolition
Implosion and/or controlled collapse of structures and facilities.
Dismantling of complete or partial production facilities.
Design layout, and budgeting for future and/or anticipated projects.
Emergency response services (i.e. fire, explosions, and disasters).
Equipment rigging, moving and relocating services.
Concrete Cutting
The Empire Dismantlement Corp.'s team has been in asbestos industry since its infancy. We have an advanced and established network of professionals who are constantly on the leading edge of new technology to perform safe and economical asbestos removal in an increasingly regulated and litigious world.
Asbestos Abatement division can provide:
Removal, encapsulation, and enclosure of asbestos containing materials.
Transportation and disposal of asbestos.
Complete chain of custody for all operations.
Re-installation of non-asbestos containing materials.
Complete project documentation for all phases of an abatement project.
Insurance and Bonding
Insurance and BondingEmpire Dismantlement Corp. offers high quality insurance and bonding to meet the needs of even the most stringent contracts. Empire Dismantlement Corp. is fully insured to provide all the demolition, environmental remediation, and consulting services described herein.
Bonding is available on a per-project basis to $10 million. Detailed information pertaining to Empire Dismantlement Corp.'s bonding capabilities will be provided upon request.
We Provide Our Services Locally In These Surrounding Areas In The State Of New York:
Local Service Areas
Grand Island
Buffalo
Syracuse
Albany
Rochester
Niagara Falls
We Are Also Licensed, Bonded, and Insured To Provide Our Services In:
East Coast Service Areas
New York
Pennsylvania
Ohio
North Carolina
South Carolina
Georgia